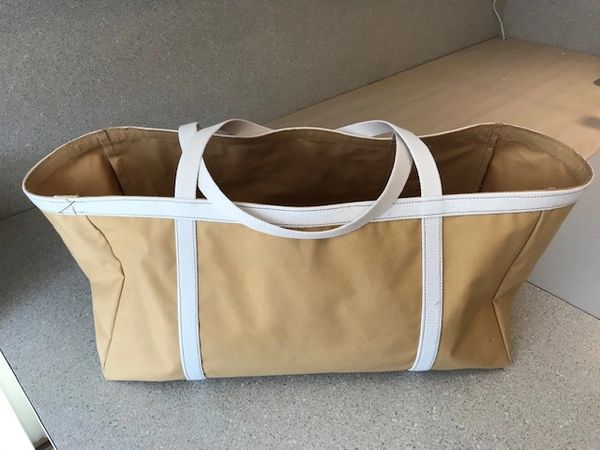 Log Bucket
Canvas Log Bucket
12" x 12" and 24" long.
The body is a double layer of marine canvas with ends added
so all the mess stays inside and not on your floors. 
Heavy webbing handle goes all around the bag and the top edge. 
This will hold a lot of wood or anything else you can think to use this for.