Goose Shell Decoy 2 Bag Set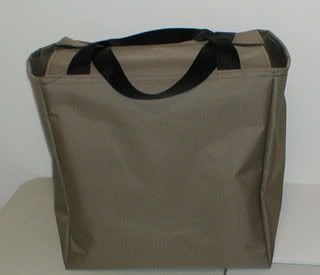 Goose Shell Decoy 2 Bag Set
Shell Decoy Bag Set
Shell Bag is 16" deep x 29" wide x 26" tall. 
This will hold a stack of 2 + dozen 
shell decoys & stakes. Has zipper 
across the top so they stay 
stacked up and cleaner when stored.
The head bag is 14" deep x 21" wide and 21" tall. 
 It's a 2 bag deal, 
1 for shells, 1 for heads.
Head Bag is smaller.
Fits standard and magnum 
goose shells. 
 Has long carry handles.
Great way to store them too,
Keeps the dust and dirt off them.
Heavy PVC coated fabric.
Marine zipper.
Lots of possibilities with this set,
gear, decoys, toys just think !!!!!!
This is for the bag/bags only, decoys are not included.