6 Pouch Magnum/Oversize Bag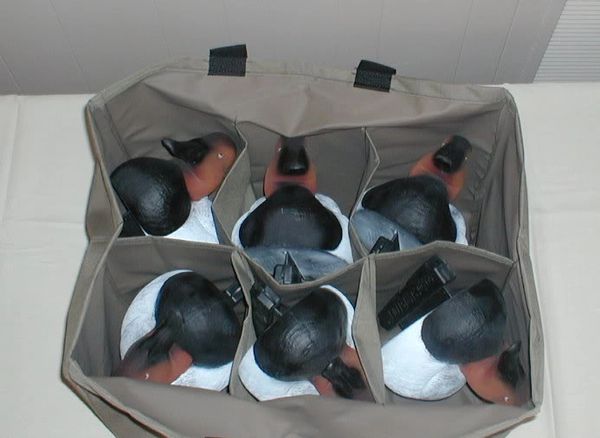 6 Pouch Magnum/Oversize Bag
Oversize to Super Magnum Size Decoy Bag
 
The pouches are a generous 8" x 8" square. 
There are grommets in the bottom for drainage. 
This bag will hold smaller decoys up to 10" wide.
Bag is 16" wide, 24" long and 19" tall.                                   
The straps are 2" black webbing and are long enough
for you to put them on your shoulder.                                                                             
The color is a marsh brown heavy PVC coated fabric.              
You can add a mesh panel to the bottom and/or a zippered lid.
Pictures include different kinds of decoys to show how they fit.
This is for the bag/bags only, decoys are not included.