6 Pouch Full Body Goose Bag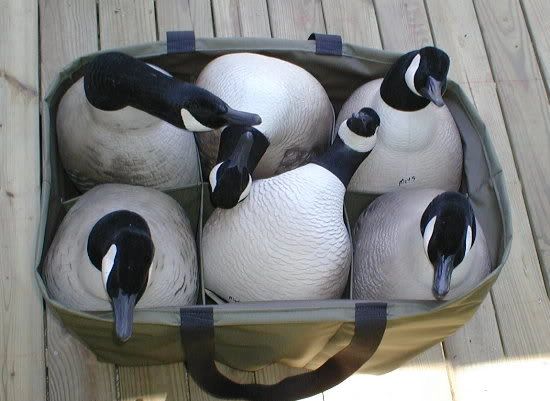 6 Pouch Full Body Goose Bag
Full Body Goose Size Decoy Bag
 
The pouches are a generous 9" x 9&1/2" square. 
Bag is 18" wide, 28" long and 21" tall.                                   
The straps are 2" black webbing and are long enough
for you to put them on your shoulder.                                                                             
The color is a marsh brown heavy PVC coated fabric.              
You can add a mesh panel to the bottom and/or a zippered lid.
Pictures include different kinds of decoys to show how they fit.
This is for the bag/bags only, decoys are not included.