4 Shopping Bags, Small Gear Bags, Tote Bags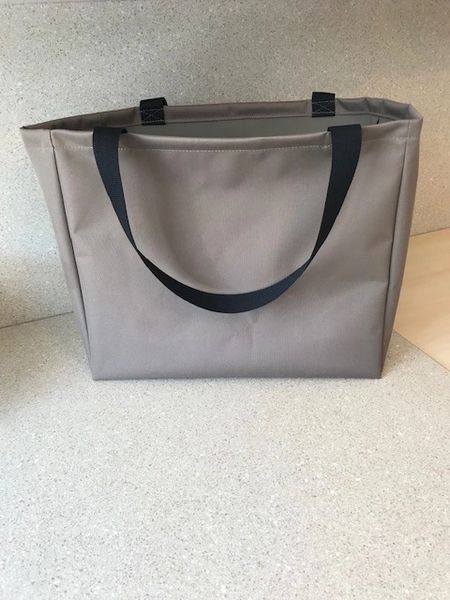 4 Shopping Bags, Small Gear Bags, Tote Bags
This is a set of 4 Shopping Bags. 
I have been making these for over 20 years and they are still going strong. 
Perfect for everyday shopping with the bag ban around the country.
Why buy the cheap ones when you can get ones to last?
They have a PVC coating on the inside so they can be washed out if anything leaks. 
They are 8" deep, 18" wide and 15" tall, a little bit bigger then a brown paper bag. 
Handles are folded into the hem adding durability to them as in all my bags. 
Available in several colors. 
Great for shopping, hunting gear, camping, fishing, boat, beach, laundry, school and anytime you need a tote bag 
to carry all your extra stuff.